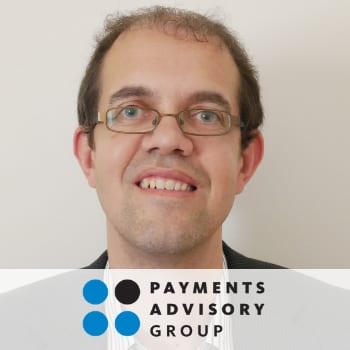 Gerard Raijmaekers
Associate @ Payments Advisory Group
Gerard has 20+ years of experience as a payments expert. Business Consultant in development and deployment of solutions in the Financial Services, Retail , Payments, Cards and Mortgages environments in Mainland Europe.
Gerard worked in the EPC on creating the implementation guidelines for the SCT and SDD products and in Berlin Group on ISO8583 to ISO20022 transformation for cards clearing.
Since 2015 Gerard has been the lead technical architect for Instant Payments in the Netherlands and since 2017 Gerard has been assisting the start-up Otoma with the development of a model based testing solution.