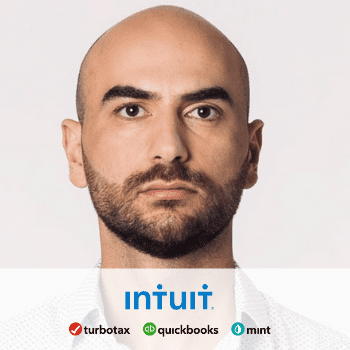 Hisham Abdulhalim
Staff Product Manager @ Intuit
Hisham is the Staff PM at Intuit Israel, responsible for the portfolio of artificial intelligence development in the Israeli center.
Hisham holds a bachelor's and master's degrees in software engineering, a second master's in science and digital philosophy, and is currently pursuing his Ph.D. focusing on the impact of professional ethics in artificial intelligence at Ben Gurion University, in collaboration with INSEAD University in France and Harvard in the United States.
Originally born in the United States while living in the bi-national village of Neve Shalom – Wahat al Salam. Hisham has more than a decade of experience in the high-tech industry in a variety of positions and was a part of the "40 under 40" list in 2019.