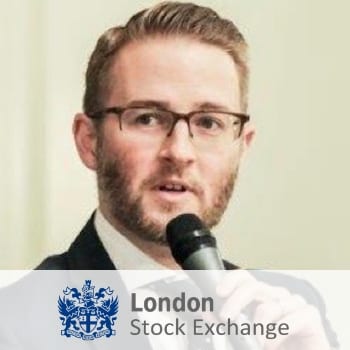 James Clark
Head of Tech and Lifesciences @ London Stock Exchange
James joined the London Stock Exchange in January 2016 in Business Development with a sector focus on the Technology and Lifesciences industries. James brings this sector focus to integrate with colleagues across Europe, Israel and the rest of the world.
Over nearly 20 years, James as developed a broad range of experience in marketing, policy and deep industry knowledge around venture funding and tech startups. In recent years, as a "one man think tank" at the British Venture Capital Association, James published policy research into the role of technology and innovation. His three major research papers Tech Country, The Missing Piece, and VC Evolved, looked at how early stage entrepreneurship interacts with sources of growth funding. Alongside this work, James was a founding member of the Tech City UK Cluster Alliance as well as the founder of TLA Triage, a free advice service for startups under the auspices of Tech London Advocates.
James has an MBA from Cass Business School in London and a BA in Political Science from Macquarie University in Sydney.