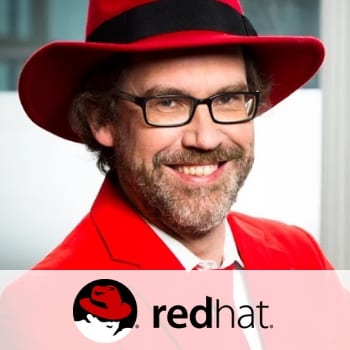 Jan Wildeboer
EMEA Evangelist @ Red Hat
Red Hat is a multinational software company engaged in providing open-source software products to the enterprise community. It has a market cap of $15 billion and is publicly traded on NYSE. Red Hat is a major Linux distribution vendor.
Jan is a long term open source and open standards advocate and lobbyist. He's a passionate and experienced speaker with topics ranging from Open Source, community building, technical knowledge about Linux, Red Hat and a lot of other open technologies and its philosophy.
Jan is still a developer in his spare time, working on 3D printers and decentralized solutions for home automation. He has profound knowledge of market and community trends and developments. He's a trusted advisor for open innovation and open source architectures and technologies from small, private use to large scale deployments.