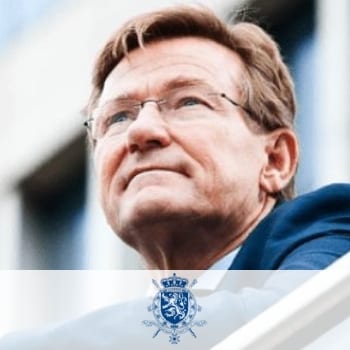 Johan Van Overtveldt
Minister of Finance @ Government of Belgium
Johan Van Overtveldt is a journalist and the Minister of Finance of Belgium. He joined the government in 2014 as a member of the conservative, Flemish nationalist N-VA party, after having served as a Member of the European Parliament, where he was Vice-Chairman of the ECON committee.
Before entering politics, Johan had a long career as a journalist, working for many years as the Editor-in-Chief of the Flemish financial weekly Trends and its sister publication Knack.
Johan has a PhD in applied economics from the University of Antwerp and also holds an MBA from the Catholic University of Leuven (KUL). He lives in Kapellen, Antwerp and is a father of four. In his spare time, you can find him out on his racing bike.