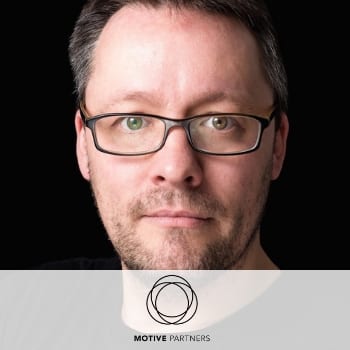 Jon Bradford
Founding Partner @ Motive Partners
Motive Partners is a new London/NYC FinTech VC. Jon is a highly experienced early stage investor who was previously the Managing Director of Techstars London, and Co-Founder of F6S and tech.eu. Jon is also the Director of the John Bradfield Centre at Cambridge Science Park.
A highly experienced early stage investor, Jon launched the first bootcamp accelerator outside of the US in 2009 that subsequently merged with Techstars to become Techstars' first international program. He also founded the Ignite100 Accelerator in the UK, the Startup Wise Guys Accelerator in Estonia and the Eleven Venture Accelerator in Bulgaria. Alongside this, he helped to launch a further nine accelerators from Montreal to Moscow earning him the title "Godfather of European Accelerators".
Jon is also a cofounder of F6S, one of the world's largest networks for entrepreneurs with over 1.5 million users, as well as a cofounder of Tech.eu, Europe's premier tech news site. Jon was recently inducted into the Europas' "Hall of Fame", Europe's premier startup awards.