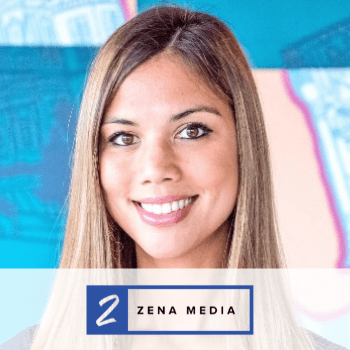 Lea Jakobiak
Head of Content @ Zena Media
Bio
Before setting up Zena Media, Lea spent over a decade producing content for some of the world's biggest broadcasters like Reuters and Sky News, travelling the world to interview CEOs, Influencers & Politicians and to cover the hottest international events such as DAVOS.
Lea is half Swedish/ half Indonesian and has studied in France and Oxford. She has a Masters in TV Journalism and was awarded a distinction after filming her own short documentary in Palestine.
She has visited 57 countries – lived in seven of those – and is currently based in London.
​Company
Zena Media offers Digital Marketing, PR, Creative Content & Thought Leadership for Impact Driven Brands & Businesses. www.zenamedia.com