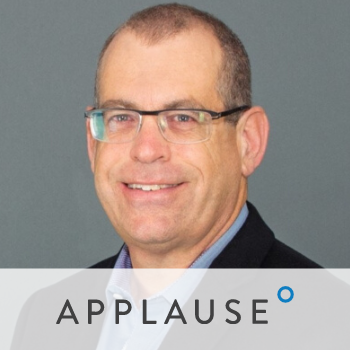 Mark Granot
VP & General Manager, Applause Israel @ Applause
Speaker
Mark is responsible for growing all elements of the business – facilitating growth, increasing revenues, and acquiring customers – in the area. Mark is an accomplished executive and entrepreneur with more than 20 years of business development and sales experience at Israeli startups and leading hi-tech companies including Oracle, Matrix, and Malam-Team.
Before joining Applause, Mark led Ratio through a successful exit. And with Nanorep, as the VP of Alliances and Partners, Mark built lasting business relationships that helped with another successful exit when the company was acquired by LogMeIn. Mark received both his Bachelor of Economics and Master of Business Administration degrees from Tel Aviv University.
Company
Applause is the world leader in distributed, remote & at-home digital testing. If you are currently testing in a lab or offshore, we're ready to partner with you during this complex time to help ensure that you continue to deliver flawless digital experiences to your customers.