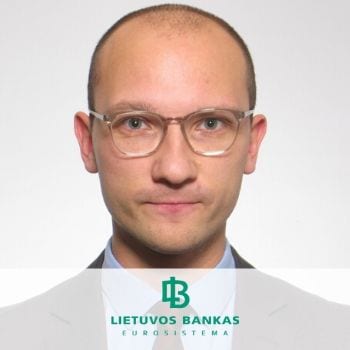 Martynas Pilkis
Senior Economist @ Bank of Lithuania
Bio
After three years spent as a leading specialist responsible for FinTech policy at the Ministry of Finance of Lithuania. Martynas joined the Bank of Lithuania, a central bank, in autumn 2019. He is working as a Senior Economist at the Market Infrastructure Department. Being a member of the Innovation Committee, he is contributing to a supportive environment, stimulating competitiveness and innovations in the field of finances.
Company
The Bank of Lithuania is the central bank of the Republic of Lithuania and a member of the European System of Central Banks. Development of a FinTech-conducive regulatory and supervisory ecosystem as well as fostering innovation in the financial system is one of the Bank of Lithuania's strategic directions.
Together with other state authorities, the Bank of Lithuania aims at creating a FinTech-friendly environment that would attract new companies and encourage them to incubate new products in the country.