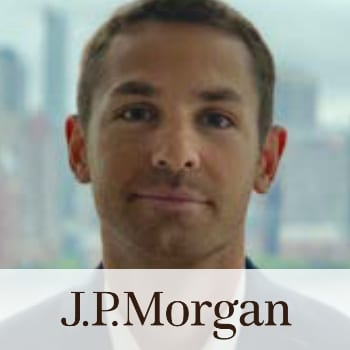 Michael Elanjian
Corporate & Investment Bank Head of Digital Strategy & FinTech @ JPMorgan
Michael Elanjian is the Head of Digital Strategy & FinTech for the Corporate & Investment Bank. In this role, Michael articulates and drives the CIB's digital direction, priorities and platforms.
Mike oversees the Digital and Market Infrastructure Strategy, FinTech and Third-Party Partnerships, Product Incubation, Portfolio Governance and Vendor Management teams, in addition to our In-Residence program.
Mike is a member of J.P. Morgan's Corporate and CIB Strategy Management Team, as well as the Digital and Platform Services Management Team.