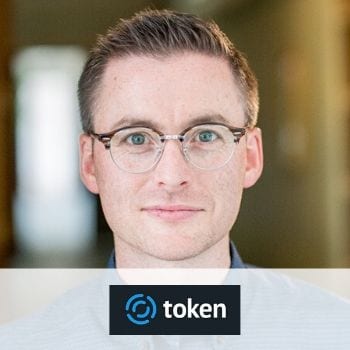 Michael O'Loughlin
Managing Director, Global Solutions @ Token
Bio
Michael is currently spearheading Token's development of a global market-changing open banking platform. He has a deep understanding of the rapidly evolving global payments landscape. He is a member of the Arab Monetary Fund (AMF) Regional Fintech board, an advisory board member of the Merchant Payments Ecosystem (MPE), a member of the Euro Banking Association 's (EBA) Crypto Technology and Internet of Things working group and the EBA Winter Faculty.
Prior to joining Token, Michael led global payments strategy for both CGI's product and consulting group. He also led crypto technology activities at CGI where he worked with clients to deliver practical uses of such new technology – a payments navigator for start-ups and banks alike. Additionally, Michael previously worked as a management consultant at KPMG London and as Chief of Staff at Citi Europe.
Company
Founded in 2015, Token's mission is to create a rich open banking ecosystem for the digital era where banks and developers are at the centre of new financial services value chain.