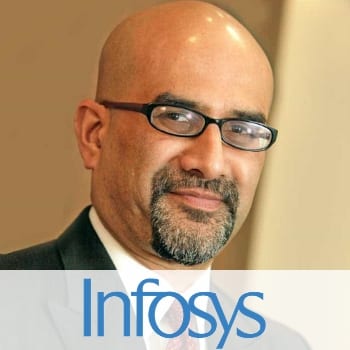 Sanat Rao
Chief Business Officer @ Infosys Finacle
Finacle is a core banking product used by banks across 84 countries that serve over 450 million customers, Sanat has overall P&L responsibility for driving the business of one of the world's most respected and well known banking software organisations.
In his role, Sanat engages with CXOs in driving their digital transformation agendas, in driving through large-scale core banking transformations and in leveraging emerging technologies to develop innovative banking solutions. Finacle core banking has consistently been rated a Leader in leading analyst ratings. The Finacle suite also includes Finacle Digital banking solutions, Finacle omni-channel, Finacle Blockchain for Banking, and wealth management, treasury and biometrics solutions etc, all underpinned by Finacle Analytics.
Sanat is a regularly speaker at industry forums and his Twitter handle @sanat_rao is widely followed. Sanat is based in London but travels globally, extensively.