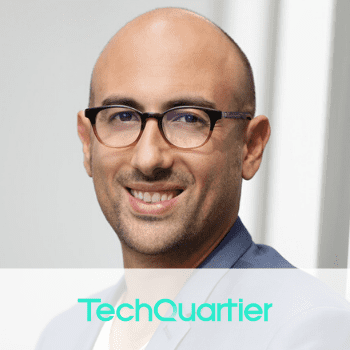 Sebastian Schaefer
Managing Director @ TechQuartier
Bio
Sebastian is a Cambridge-born behavioral economist and innovation enthusiast. As entrepreneur and lecturer, he has been engaged in building a dynamic startup scene in the Metropolitan region for many years.
Prior to founding TechQuartier, Sebastian was head of Goethe University's business incubator and research fellow at the management and microeconomics department. He lectures at Goethe Business School and is associated with the Center for Leadership and Behavior in Organizations and the Frankfurt Laboratory of Experimental Economics at Goethe University.
Company
Located in the heart of Frankfurt, TechQuartier provides access to a valuable network of startups, corporates, investors, talents and mentors. We're much more than just an inspiring place to work and collaborate – We represent a large community of forward-thinking professionals eager to learn and connect. With our numerous programs and events, TQ's mission is to provide innovators with the tools and resources they need to change the world.