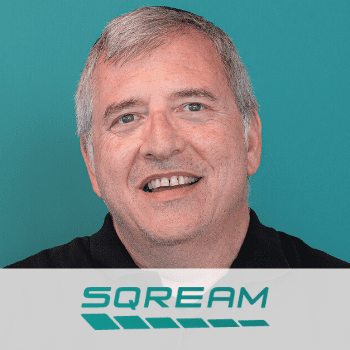 David Leichner
CMO @ SQream Technologies
Speaker
David has 25 years of marketing and sales executive management experience from leading software vendors including Information Builders, Magic Software and BluePhoenix.
At SQream, David is responsible for creating and executing the marketing strategy and managing the global marketing team that forms the foundation for SQream's product and market penetration.   David is also a Member of the Board of Trustees of the Jerusalem College of Technology and the Board of Governors of Shalem College."
Company
SQream enables large financial services companies with massive volumes of data to analyze much more of their data at a fraction of the time for previously unobtainable business insights.