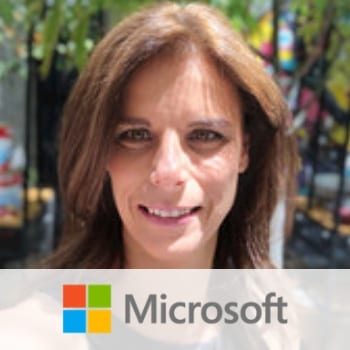 Idit Gazit Berger
Partner Technical Director @ Microsoft Israel
Idit Gazit Berger works at Microsoft Corp. as Partner Technical Director leading a large team of Architects and Technical Strategists focusing on recruiting and enabling strong channel in Middle East & Africa.
Before joining the technical team, Idit was leading Start Up Business Development motion in MEA, helping start-ups leverage our cloud platform and accelerate their business by gaining access to MS customers and channel.
Before joining the MEA team, Idit was the Azure Sales Lead in EMEA working with Microsoft's largest Azure customers, partners and ISVs to accelerate Azure adoption and drive Digital Transformation.
Idit has joined Microsoft 11 years ago and since then held few roles in EMEA as well as in the UK subsidiary.
Idit holds a BA from Tel Aviv university and a MBA from the University of Manchester.